The Family Dentistry Office of Dr. Michael A. Bloom has been serving patients in North Idaho since 1999. Our team offers a wide variety of services to help you and your family maintain strong dental health. Take a moment to get to know our well-trained and talented staff.
Dentists

What do DDS and DMD mean?
Learn about these degree distinctions at the American Dental Association's website.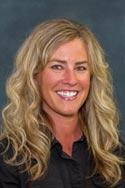 Angie, RDH
Angie has 23 years of experience as a dental hygienist and has been at our office for 18 years. She received her B.S. degree in Dental Hygiene from Eastern Washington University. Angie loves being around people, which is part of what led her to a career in dental hygiene. Along with gardening, traveling, and music, Angie is happy to be involved in her sons' school and their activities.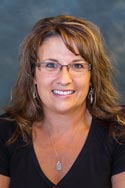 Tiffany, RDH
Tiffany attended University of Alabama, Birmingham and graduated in 1996. She is very active in the North Idaho Dental Hygiene Society (has served as President, Education Coordinator, and Treasurer), and has been a Trustee for the Idaho Dental Hygiene Society. In 2011, Tiffany received the "Distinguished Service Award" from the Idaho Dental Hygienists' Association. Tiffany says "The greatest thing about my career is the wonderful friendships I have made through my patients." Her hobbies are biking and exercising. She loves travel and time with her husband and two children.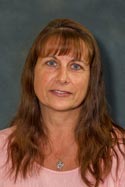 Kathy
Kathy started working at this office 19 years ago and has been dental assisting for 32 years. Kathy enjoys meeting and getting to know patients. She truly is interested in assisting patients with their dental needs, and loves being a part of Bloom Dentistry. Kathy likes gardening and reading – she also adores time with her grandchildren and family.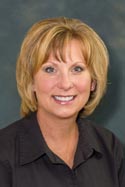 Cindy
Cindy started working at Bloom Dentistry in 2004. She loves helping people and has been a dental assistant for more than 20 years. Cindy enjoys spending time with her family.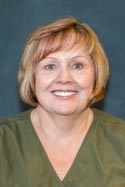 Connie
Connie has been a dental assistant for 28 years, and enjoys all aspects of helping patients maintain a healthy smile. She has worked at Bloom Dentistry for 13 years. Connie loves being with her family, especially spending time with her grandchildren.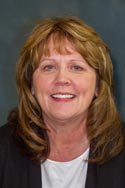 Kathy
Kathy attended college for dental assisting in Colorado and began working at this office in 1974 as a dental assistant for Dr. Rossi. In 1975, she switched to the front desk and likes the opportunity to greet patients as they arrive and get to know them. "I have been able to watch as their families have grown and shared in their accomplishments, just as they have in mine." Kathy's favorite thing about working at Bloom Dentistry is the chance to know our patients and their families and assist them with their dental needs. Kathy loves quilting, reading, and spending time with her children and grandchildren. She is also gifted at art, baking, and scrapbooking family photos.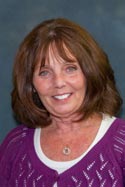 Jeanne
Jeanne has worked in the dental field for more than 30 years. She has been working in our front office since 2002, and appreciates being able to facilitate and lend encouragement to patients concerning their dental needs. Jeanne finds it very fulfilling to see happy patients and beautiful smiles. She wants people to know that Bloom Dentistry is very caring and our staff enjoys interacting with patients and their families. "Everyone has a story and we love hearing it and being a part of their journey." Jeanne loves time with her 4 children and 2 grandchildren, camping, kayaking, and traveling.