Dr. Rita M. Devore, DDS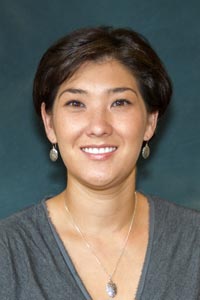 Dr. Rita Devore received her bachelor's degree in Cellular Biology from the University of Washington on a U.S. Army ROTC scholarship and at the same time received her commission as a second lieutenant in 1996. She was granted an educational delay and three year dental scholarship from the army to receive her doctorate of dental surgery from Creighton University Dental School in Omaha, Nebraska. Upon graduating from dental school, Dr. Devore was promoted to the rank of Captain. Dr. Devore completed Officer Basic Course at Fort Sam Houston, Texas, and then completed a one year residency in the Army Advanced Education in General Dentistry residency for one year at Fort Lewis, Washington. Her first duty assignment was at the Hanau Dental Clinic in Hanau, Germany for two years. She was then appointed the Officer in Charge of the Budingen Dental Clinic in Budingen, Germany for the last year of her assignment. Her next three year duty assignment was as a general dentist at Fort Knox, Kentucky. She was honorably discharged as a Major in 2007, whereupon she and her husband moved to north Idaho to practice dentistry. (Her husband, Dr. Terry Devore, is a native of Coeur d'Alene, and operates his own dental practice in Spirit Lake, Idaho.) She joined Dr. Bloom's practice and the Idaho State Dental Association in September 2007.
Dr. Devore asserts that going through braces two times was her inspiration to pursue dentistry. (That's a lot of time in a dental chair!) She enjoys activities with her children, Casey and Payden, and working on home improvement projects with her husband. Some of Dr. Devore's other interests include travel, gardening, and reading.